Co-director of The Traveler, Raúl Cerezo, joins Movieweb to talk about the movie.
The Traveler is an homage to old sci-fi movies the world never ever understood it required in 2022. This Spanish-language movie was at first evaluated at Sitges International Movie Celebration in 2021, however it is making its method to American theaters on June 3, 2022. In this movie, a group of 4 complete strangers — a mom and child, a Mexican female attempting to visit her daddy, and a previous bullfighter — remain in a ridesharing service when they run over a lady on the side of the roadway. When they bring her into the van they find she has actually been contaminated by a parasitic alien.
MovieWeb talked with co-director Raúl Cerezo about the movie.
Developing the Story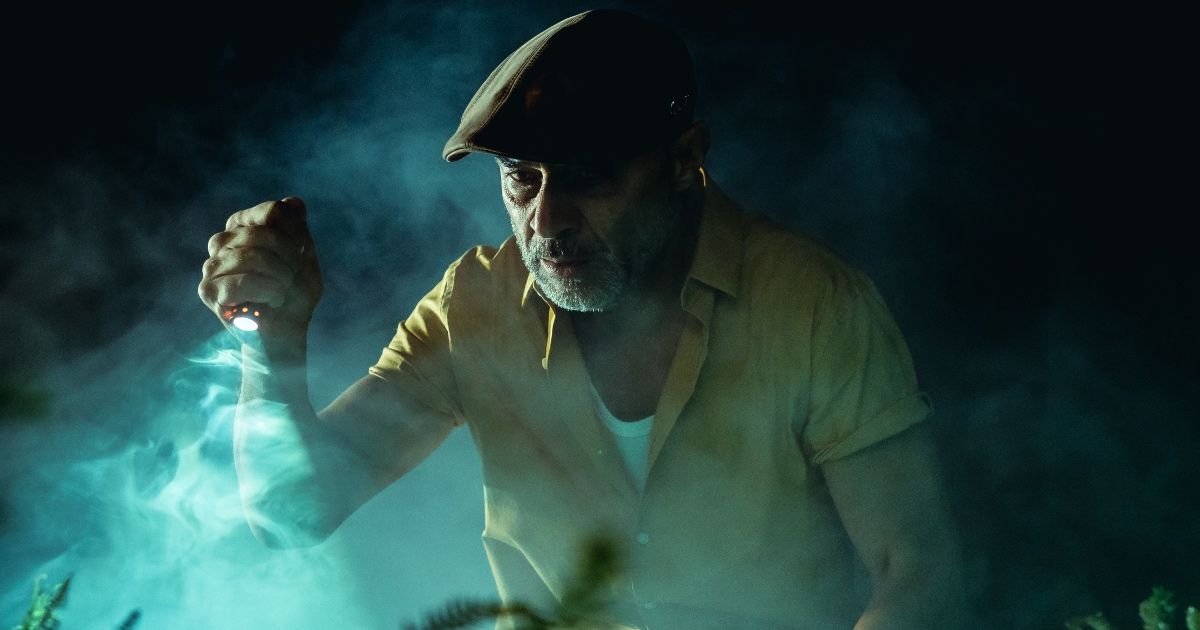 MW: This is your function movie launching, and you developed the story! Where did the concept behind the story stem from?
Raúl Cerezo: Everything started with a BlaBlaCar–a carpool riding app–I drove on my method to the Sitges Celebration about 3 years back. The trip started with my production business's–Eye Slice Photo–partner, and a beautiful, kind 91-year-old female. The generosity stopped at 57 kilometers when an African-American fellow went into the trip. She began to scold him each time he spoke, made fun of him, informed him he smelled, [told him] to escape as far as possible. We had an extremely active racist in the cars and truck. When we had actually gone 100 kilometers, we began to think of how to leave her on the side of the roadway, to her fate. However we chose to keep her in the cars and truck and watch her. The circumstance was so strange that we wished to gain from it. So what if there was a movie in there; exist any BlaBlaCar (carpool) movies? We searched Google, and there were none. And after that all of it started. After all, the movie premiered right there on Sitges, who would have believed?
MW: You've done a lot of work with short films. What challenges did you face transitioning to a larger work with The Passenger?
Raúl Cerezo: I have 110 short films up on my sleeve and a few directing ones, we have been approaching them as films for many years. But do you know where it was very different? Your body understands the film process much shorter and with way more struggles: 4 days of shooting where if you eat sandwiches there is no protest, no media pressure afterward -because you understand with short films that the investment is in the product and the author, not in the return-. I could talk about three main differences: the first one is budget. In a film, everyone fights for what you have in the script to be on screen, financially speaking, but in a short film, it's the opposite: you fight to cut from the first word so that there are few elements left, and thus make it excellent, with the tight budgets that you usually have (often in favor of quality, because less is more).
The second most noticeable thing is the pressure after finishing, where the answer is usually closely linked to your future: will the public like it, will the critics like it, will the festivals like it, will the buyers like it? When you think you're done, and you're exhausted, a lot of work and stress begins that can last for more than a year. And the last, and most important: I talked to several filmmakers and they told me: "if you get past the second week on your first film, it's all downhill." And so it is. The first week you end up absolutely crushed. A short film is over when you start to get tired, but here it's all just beginning. The second week you're an absolute wreck, but if you get over that milestone, your body goes into superhero mode with great defenses that make you able to handle anything. If I had been given ten more weeks, I would have passed with flying colors. You realize what you are and what you came into this world for, you identify it: you have actually started making movies and you'll fight to make sure it never stops.
MW: The Passenger is co-directed with Fernando González Gómez. How did you two meet and start working together?
Raúl Cerezo: If someone had told me three years ago that I would co-direct, I would have punched them in the face. There is something strange in the filmmaker that has a lot to do with ego: how am I going to share authorship? And there is concern for, as I say, your ego, not the story. Curiously, our union was out of necessity: I needed to make my debut, and Fernando, with his second film, was making his debut in the horror genre. I gave him a shared project and he gave me the key to a prolific and courageous production company. But it would be temporary, after that, it would be every man for himself. The thing is that it went so well that we have even made a label that we will fight to keep telling stories. We are the FEREZO, the perfect union of Fernando and Cerezo. We join forces and we are united by a maxim: there will be nothing in the films we make that we don't think is perfect for the two of us. It could be signed by just one of us. What matters is the story and the best way to tell it, without being an authorial Frankenstein. The number of names in the direction doesn't matter to us.
Keeping It Real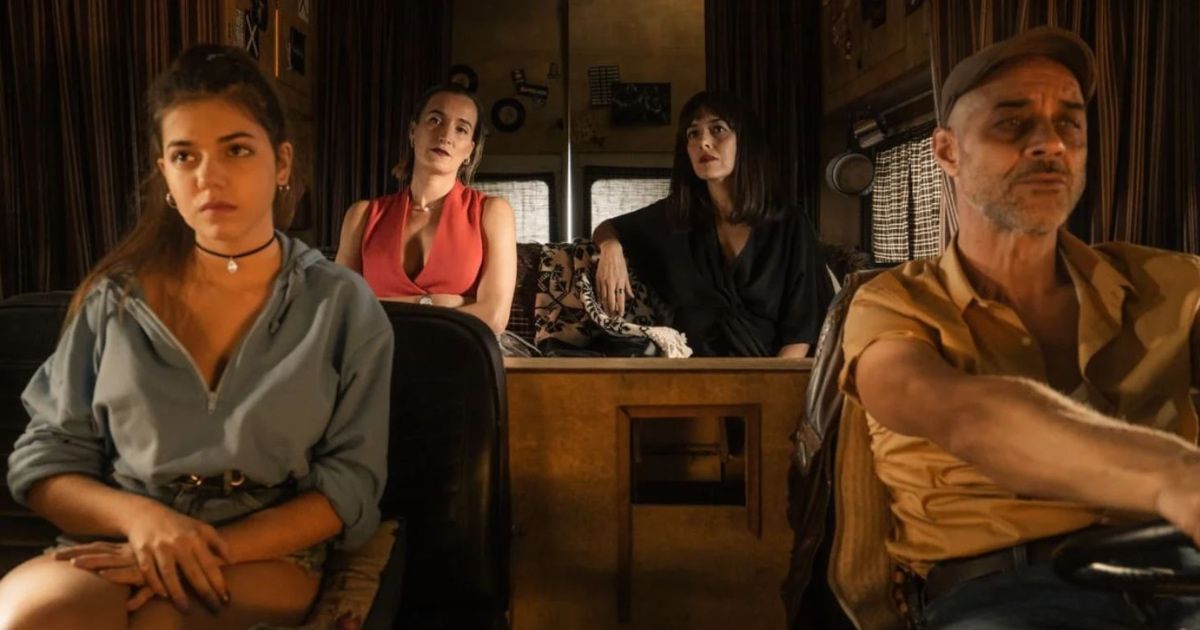 MW: There were some effects and filmmaking choices in the movie that pay homage to older science fiction movies, but also keep it feeling contemporary. Tell us a little bit about the decision-making process of creating some of your favorite scenes.
Raúl Cerezo: You hit the nail on the head. On one hand, Fernando and I are very fond of physical effects. Anything that could be done on set, was done on set. It's tangible, you can feel it. The brain perceives it and gets more into the story. The digital effects in the film had to be either invisible or added to the physical ones. None relied only on digital texture. I love VFX, but I think they work with the sum, not the sole support. That said, we wanted a formal expression that was both vintage and contemporary because at the end of the day, that's what the film is about: the generational clash (Marta and Blasco) and the clash of retrograde and current ideals (Blasco and Mariela/Lidia), so we wanted the whole look of the film to match that idea.
MW: As a portion of the story is confined inside of a car, what were the challenges of working with the actors in such a space?
Raúl Cerezo: To tell you the truth, that was almost the easiest thing to do when there was no action because you have them sitting quietly, almost like in their dressing room. We took very good care of them, and we didn't have to tell them marks, we moved. For the action sequences, it was another matter: we did physically impossible things, and most of them without stuntmen. Even today I don't know how so many people were able to get in there and how some actors with absurd postures are still alive. The most complicated sequences were done on set with a van that could be disassembled in its entirety, kind of like a LEGO. If we wanted to put a camera on the wheel, we could, thanks to the spectacular design of the fake van. That gave us many options of language and expression that we wanted to do and we had never seen in a film, achieving a much richer formal work.
MW: What was the best part of working on this movie?
Raúl Cerezo: Undoubtedly, making our debut in such a free bird of a movie and with such dedicated people. The production company has given us absolute freedom and has contributed with things that took us to marvelous places. It's a joy that your first film makes so much unrestrained creativity pour out. I can't think of a better way to land in feature films.
MW: What's next for you?
Raúl Cerezo: Well, the FEREZO have just finished THE ELDERLY (VIEJOS), our second film together, which is starting its run at the Marché du Film at the Cannes Film Festival. I also have in distribution FACIES (EL SEMBLANTE), a historical horror short film I co-directed about the Inquisition that is giving us a great deal of joy. Now we are also releasing CARAOSCURA, a legendary horror short film that I co-directed with Germán Sancho. And in production, I am involved in four short movies.
The Traveler will remain in theaters in the United States on June 3, 2022, and offered on-demand June 28, 2022.